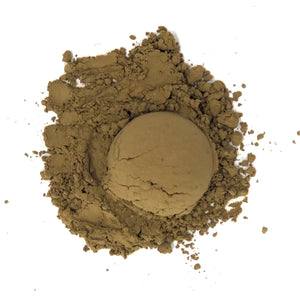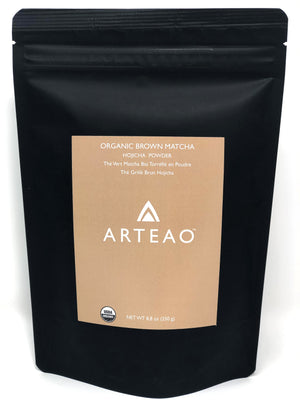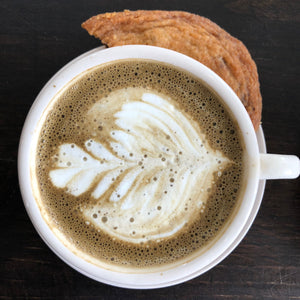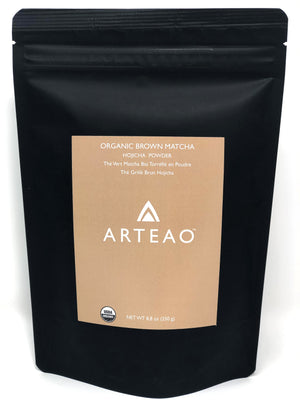 Organic Roasted Matcha - Hojicha Powder
ARTEAO's Organic Roasted Matcha, aka Hojicha Powder is an oven roasted version of our popular Culinary Matcha. The roasting process transforms the taste to an earthy-nutty flavor, almost dark chocolate like with a 70% reduction in caffeine and
increased levels of Pyrazine that aide in circulation. Japanese traditionally drink this after a meal or before bed due to the super low caffeine level and relaxing properties Hojicha has to offer.

Flavor Profile and Benefits
Beautiful deep brown color with fine texture
Roasted aroma and full-bodied natural rich flavor
Pyrazine packed
Catechin
L-Theanine
Super low caffeine 

USDA Organic / Non-GMO / Vegan / No Added Sugar / No Artificial Colors
Features
1 oz (30 g): 15 servings
8 oz (250 g): 125 servings